Well its seems like months since a trip to the range and cabin fever was getting bad so regardless of the weather I was on a mission ! I'm posting over here in Wood & Steel even though I have both my M1 and my M1a's,it seems to make the most sense instead of creating two separate posts . She was a cold one,,but I dressed warm and plugged away,it was a balmy 17 degrees,,0 wind and the Sun was out so all good ! Took the 55 SA out 1st. I had just opened a fresh can of 72 HXP and 1st rds out were a bit left, adjusted and was a tad right brought it back and all was good and in the black @ 100yrds. These were all off bags and bench.
Grabbed my M1a next with 1st 5 out of my LRB with a GI profile Criterion BBL,I couldn't believe my own shooting,
again off bags and bench. 1st 5 were @ 1 inch or less ! When you look at the targets the 1st 5 were the lower shots,top target the 2nd group I adjusted the sights up a few clicks and that group is right around 1.5 inch,,still pretty amazing for a One Eyed Fat Man as my buddy LOB would say !
This was shooting Surplus ammo from 82 ! Grabbed my Fulton NM with heavy Krieger and she is scoped up with Basset mount and ARMS Low quick detach rings. This is a great set up but for some reason it didn't shoot as good with the same ammo, different rifles different likes I guess. 1st group was so so, 2nd was a tad better I kinda hunkered down a bit more,LOL ANyways enough talk here are a few pic's from the day,hope you enjoy and boy oh boy its looking like its gonna be 25 degrees this coming Saturday, a virtual heat wave,,just mite get out again ! I'll keep ya posted if I do !
1st 5 out of LRB: Top Target. Bottom target is my Fulton NM with scope.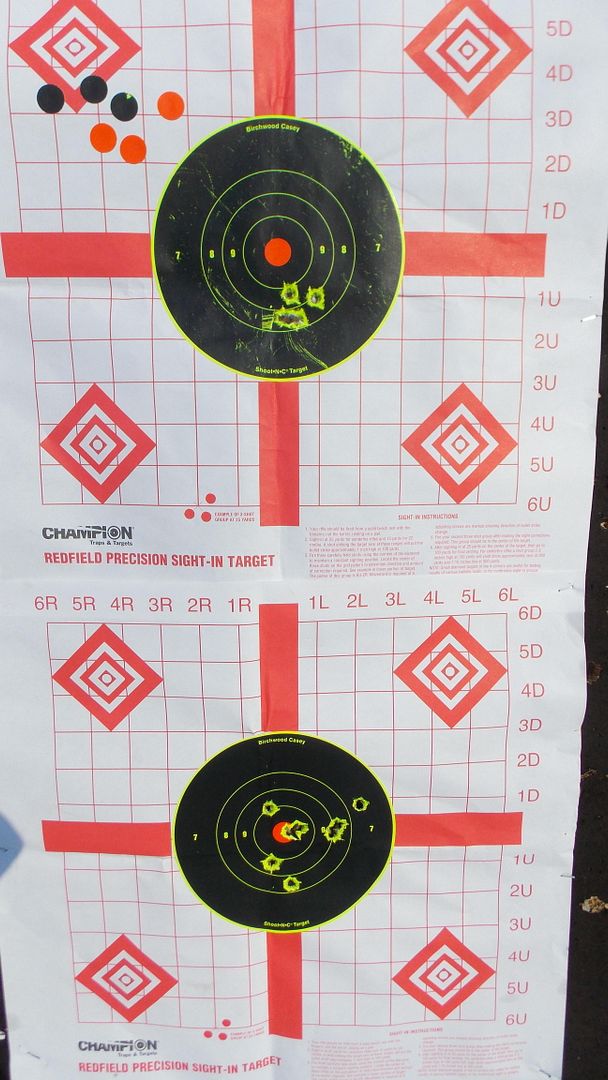 Good descriptions on the targets once you open them up.
A few more shots with some adjustments of my LRB on the top target.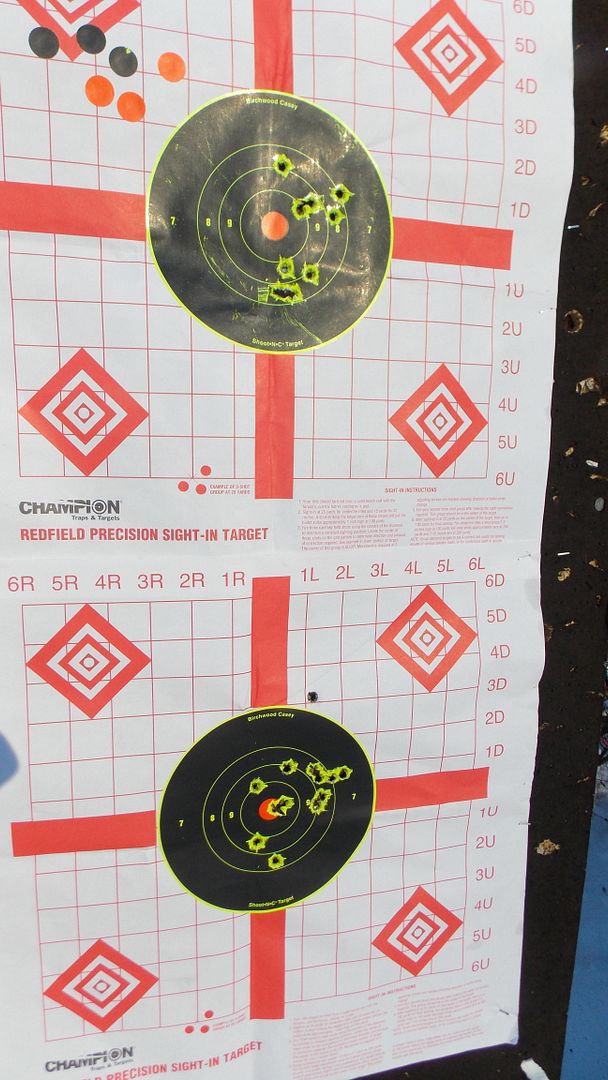 My 55 SA Target,got it dialed in and then banged steel for another 24 rds or so !
Disregard the writing to the right,,just recycling a old target,,I'm cheap,LOL
The fuel for the fire !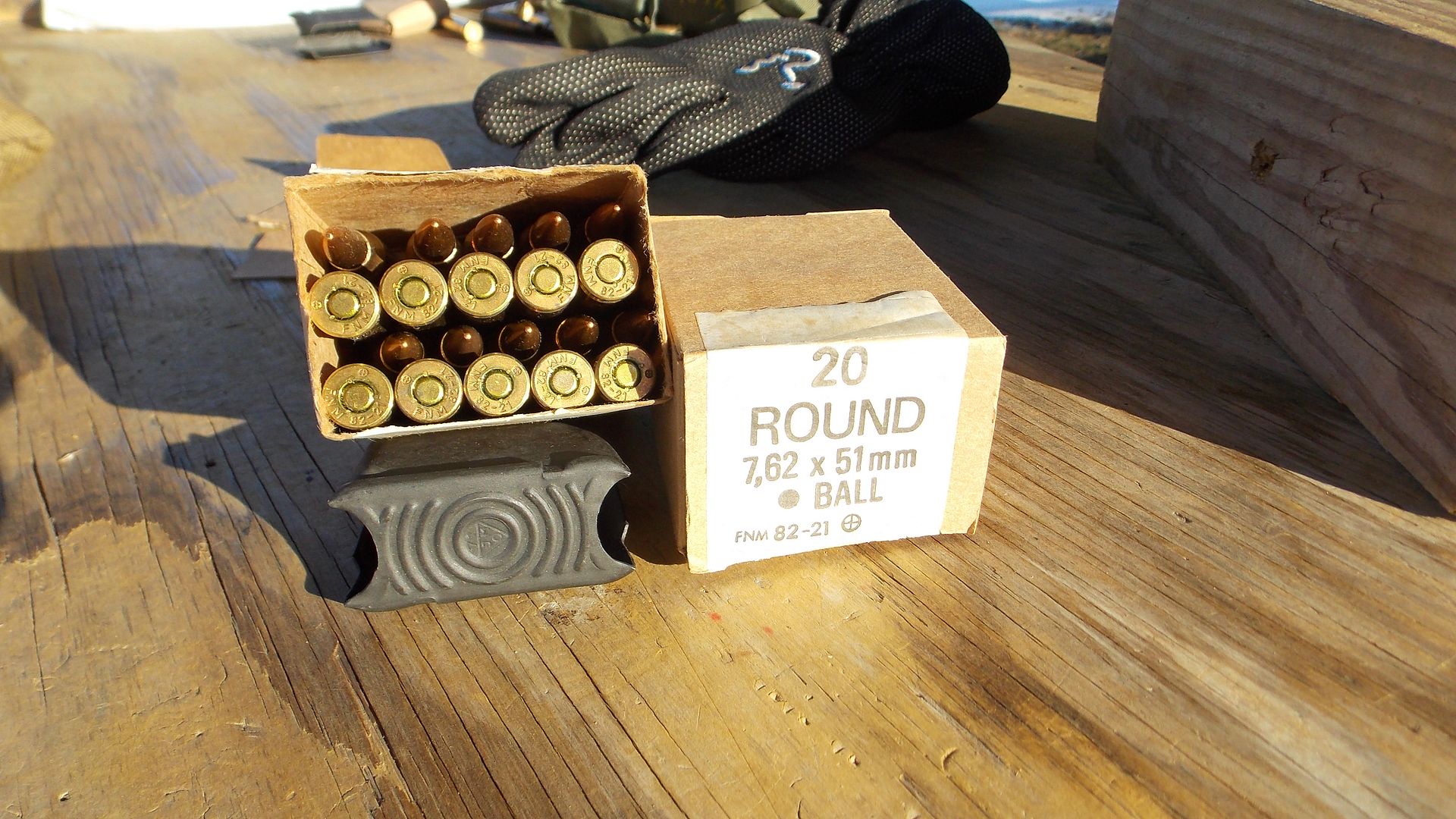 The Players !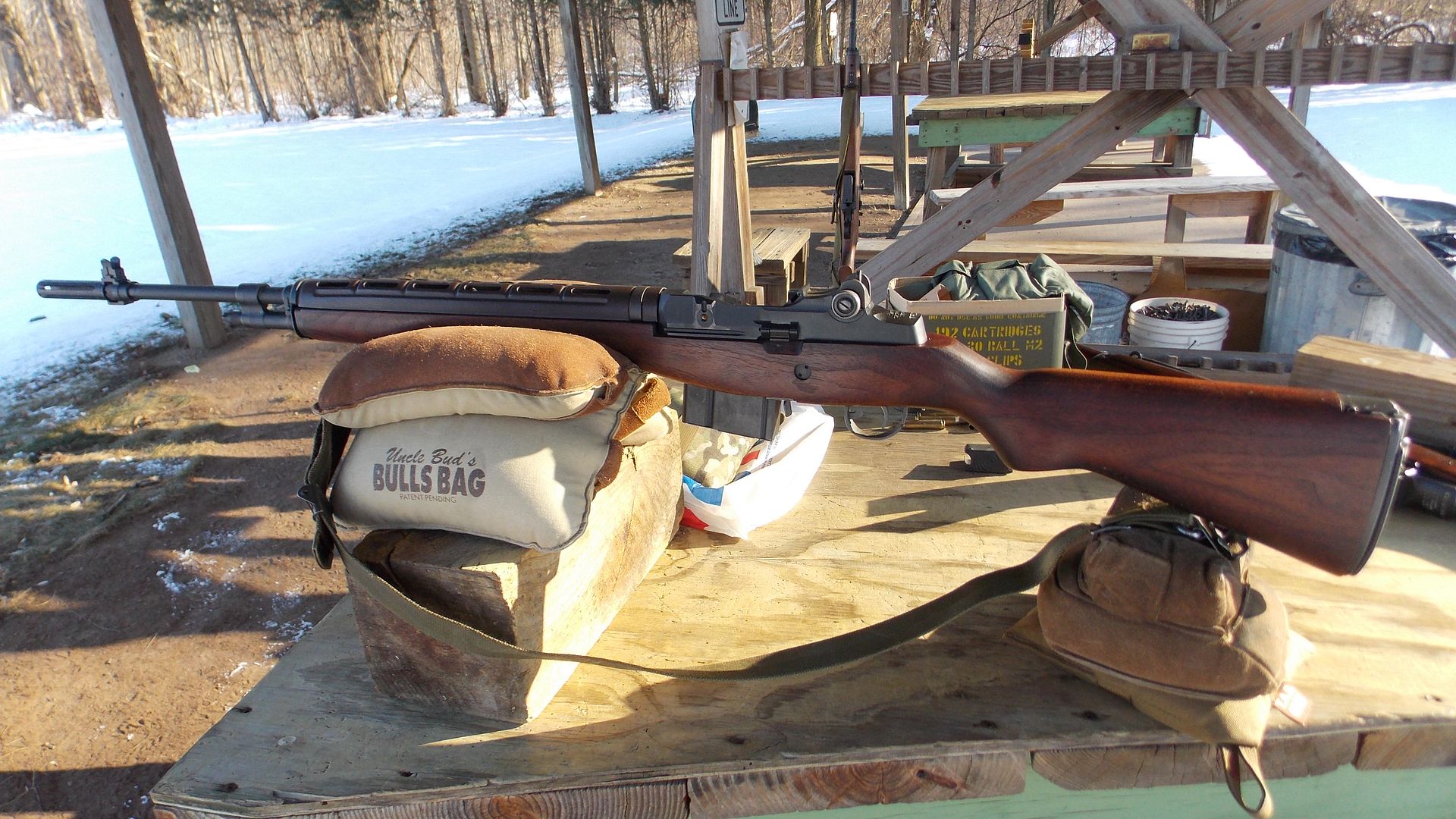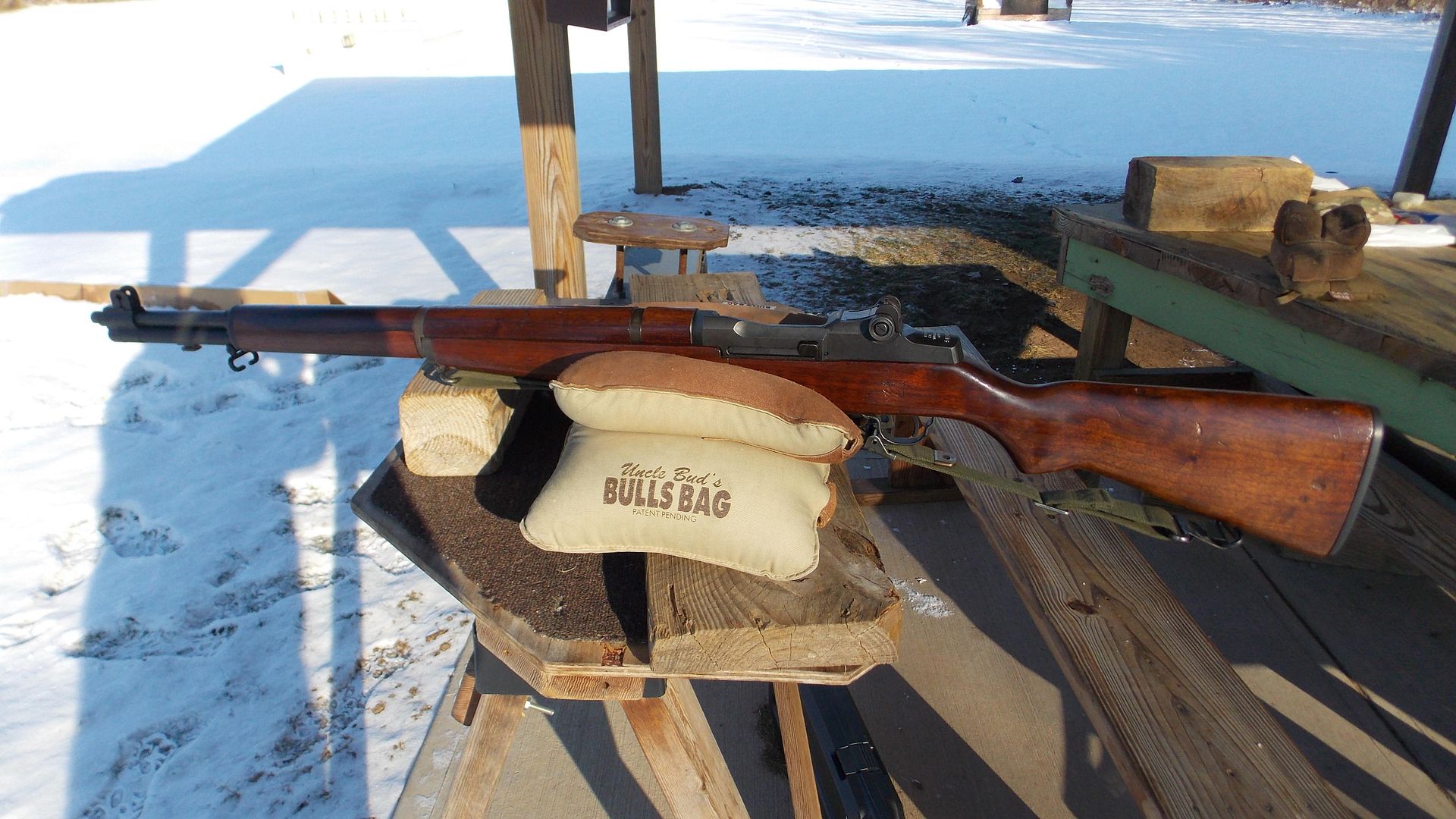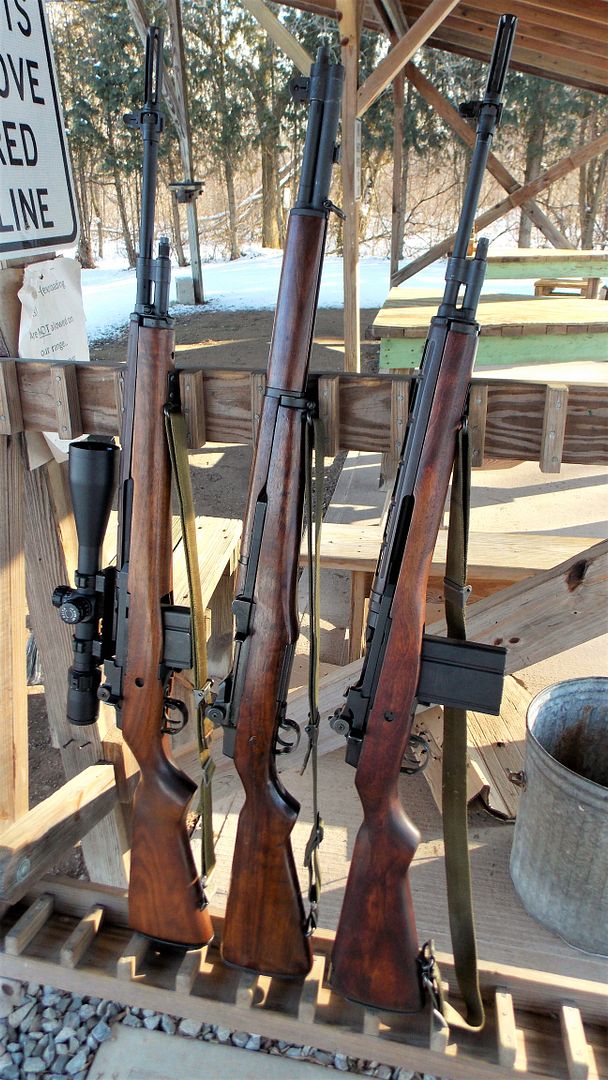 See I wasn't kidding !
Time to go home and warm up ! Awesome day ! looking back @ the benches and firing line.