Started early season clean up and preparation of a few of my scoped bolt actions this morning. Nice to re-acquaint myself with these after letting them sleep for a time.
First photo is a couple of Winchester model 70 sporter varmints dressed with Leupold VariX III scopes with target dot reticles in 6.5 - 20. Top rifle is in .223 and lower is .308.
http://
Second is a couple of my Savage rifles. Top is model 110 in .223 topped with the Leupold VariX III 6.5 - 20 with target dot reticle.
Next is my 110 FTP long action .308 topped with Leupold Mk4 LRT 8.5 - 25.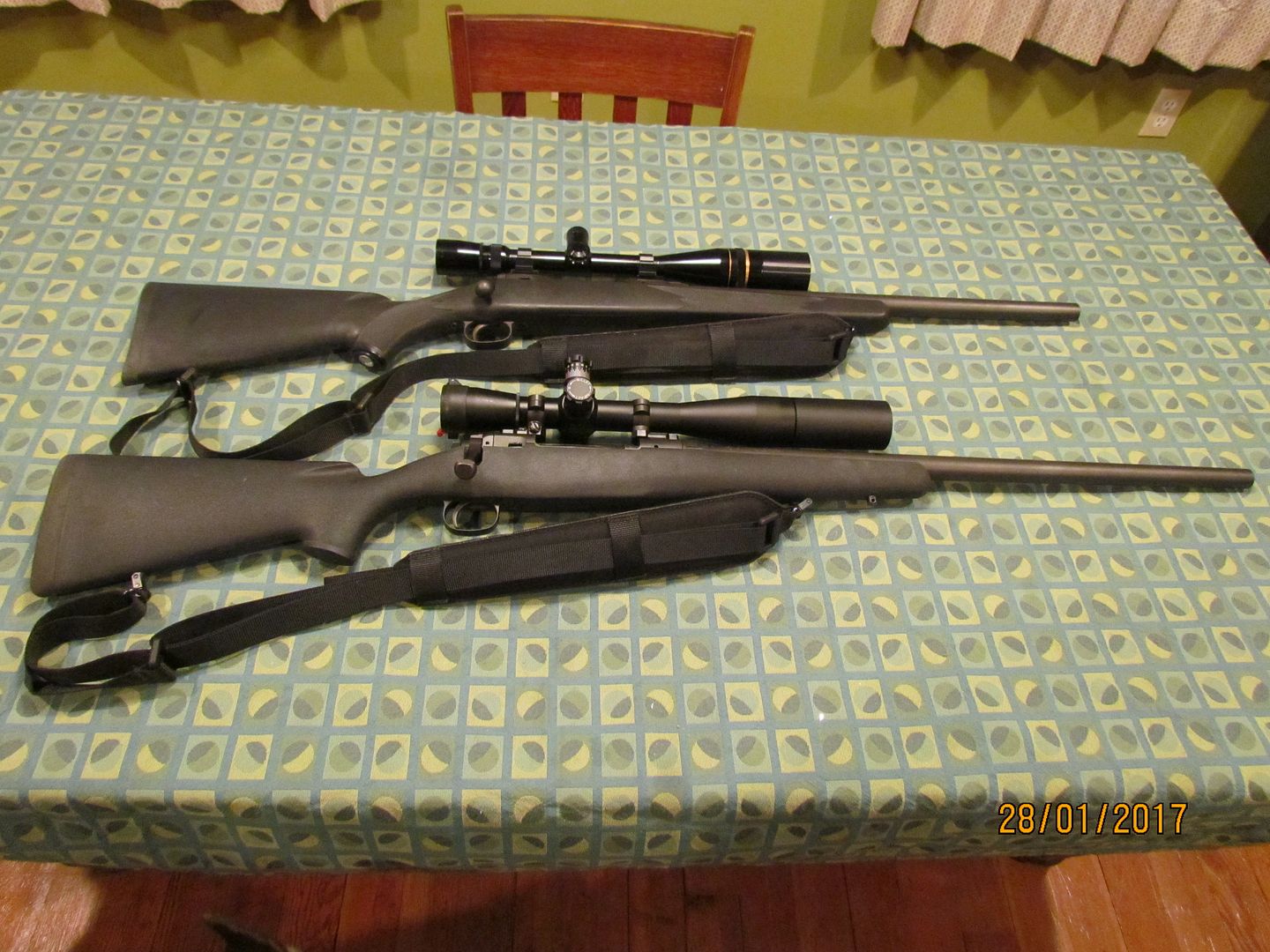 Third photo has Savage 112 vfss in .223 with Leupold variX III in 8.5 - 25 on top. Next, in the middle is an FN SPR in .308 with Leupold MK4 LRT 8.5 - 25 in a McMillan stock. On the bottom is a Rem. 700 P in .308 sporting a Leupold MK4 LRT 8.5 - 25 with lighted reticle sitting in a Bell and Carlson stock.
I will add more as they come out of hibernation.
Semper Fi
Art